If you want to change the world, you can do so by becoming involved in a non-profit organization. Whether you are managing, volunteering, or a paid worker for a non-profit, you can benefit from connecting with others. The Internet makes it easy to share experiences and get ideas.
You can visit various social networking sites to learn more about what you can accomplish, whether you are volunteering or working at a non-profit. Here are 25 useful sites that can help you start networking with others in the world of non-profits:

Non-Profit Social Networking Web Sites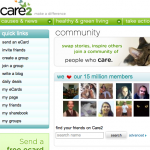 Use these sites to connect with others in the non-profit arena. You can find other non-profit employees and volunteers. You can also look for jobs in the non-profit sector and make connections that can lead to lifelong relationships.
Social Giving Web Sites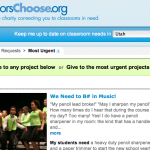 Connect with others who need your help, as well as connect with other volunteers and employees. These social giving web sites often you give the chance to meet interesting people online while helping others. Check out the forums for ways to meet other non-profit workers.
"Traditional" Social Networking Web Sites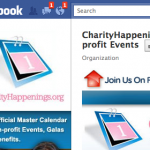 You don't need to limit your efforts at social networking to web sites aimed specifically at non-profits. Indeed, many more "traditional" social networking sites have ways for you to join different groups so that you connect with others involved in non-profit movements.
Share This Online!